National Geographic: Showdown of the Unbeatables:
The heavy turret was used in one of the competitions during the middle third of season one, episode one.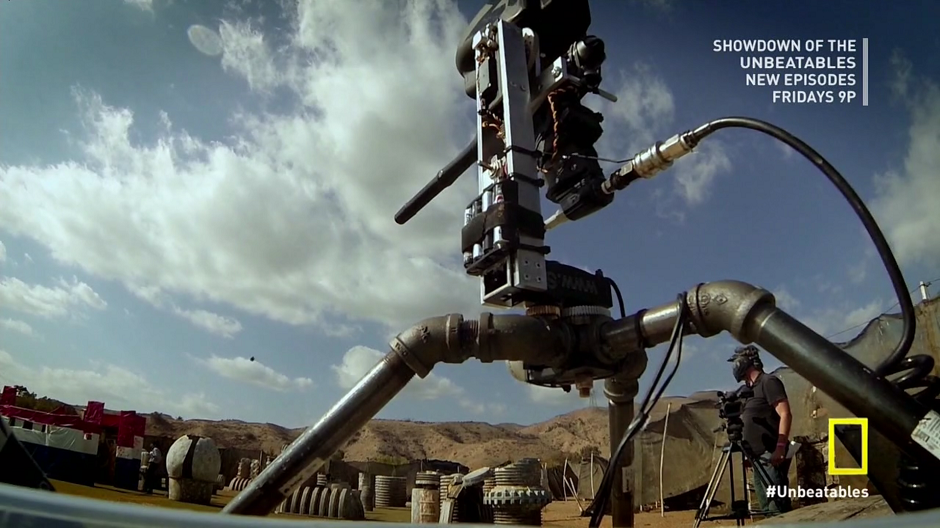 Valve:
Valve had a portal turret made and used our software to control it.
The Discovery Channel:
The starter kit, medium turret and heavy turret were used on the Discovery show Deep Earth Bunkers (S01E01).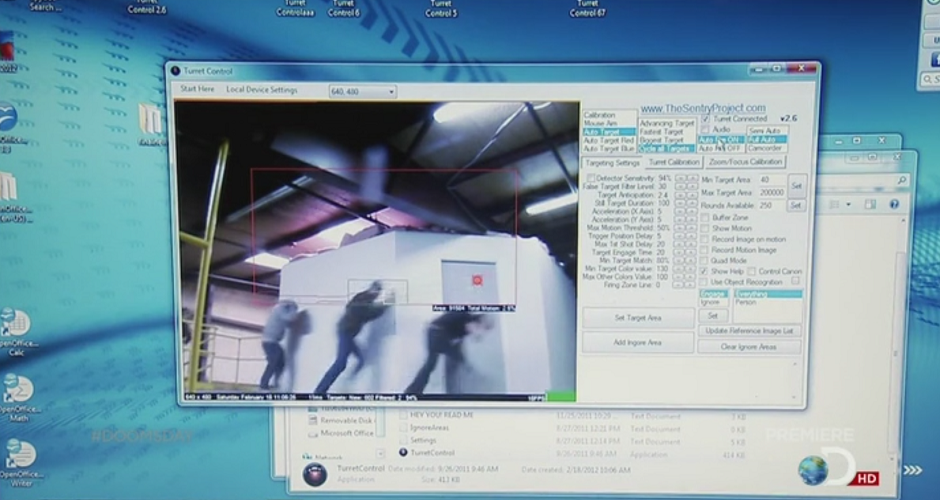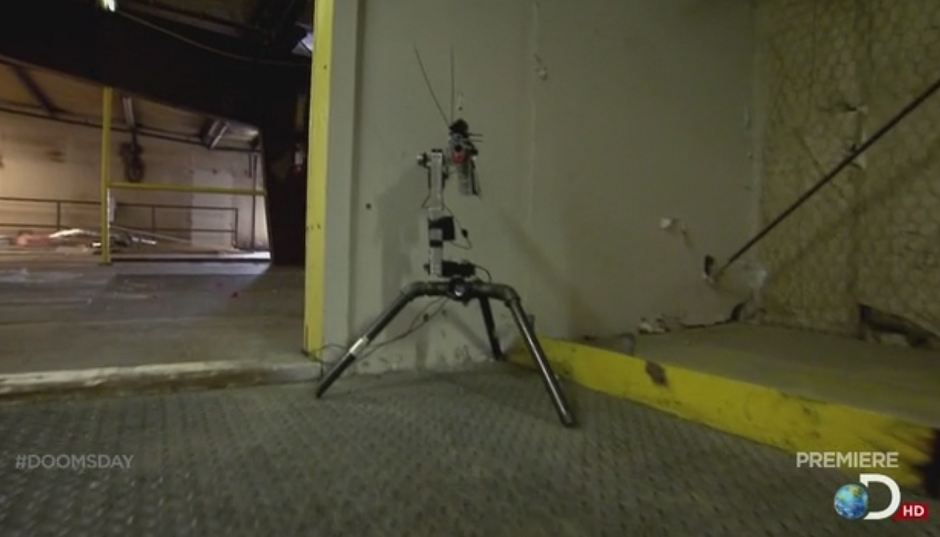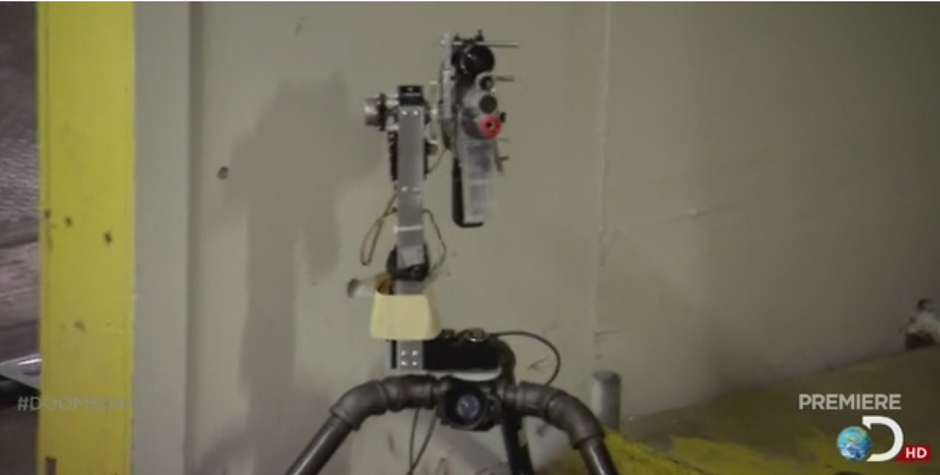 The Gadget Show:
Our software was recently used on The Gadget Show (Season 15, Episode 7) where it was part of an army of robots teamed up against about 15 players.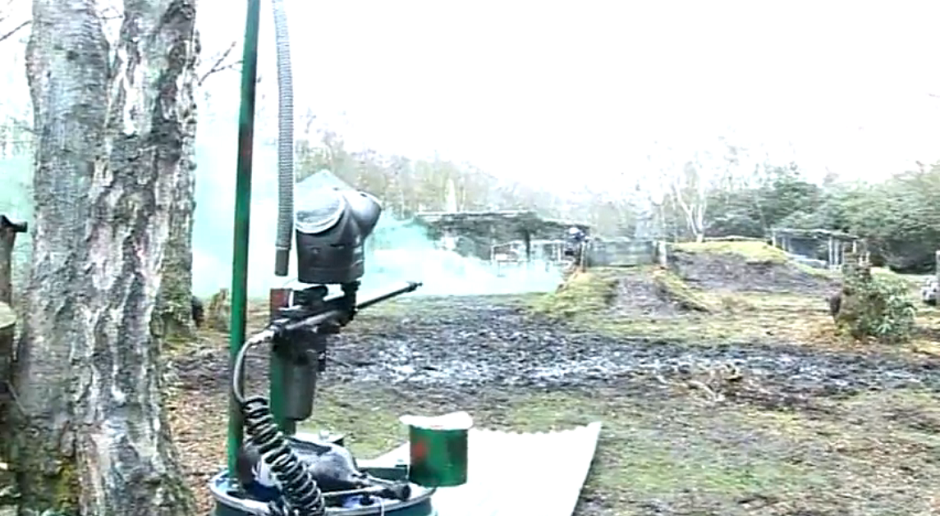 Channel 5 (uk):
Our software was recently used on How To Survive A Disaster Movie Series 1 - Episode 5: Man and Machine. Adam from Task Force Delta used our starter kit and his own hardware to build the sentry used in the show.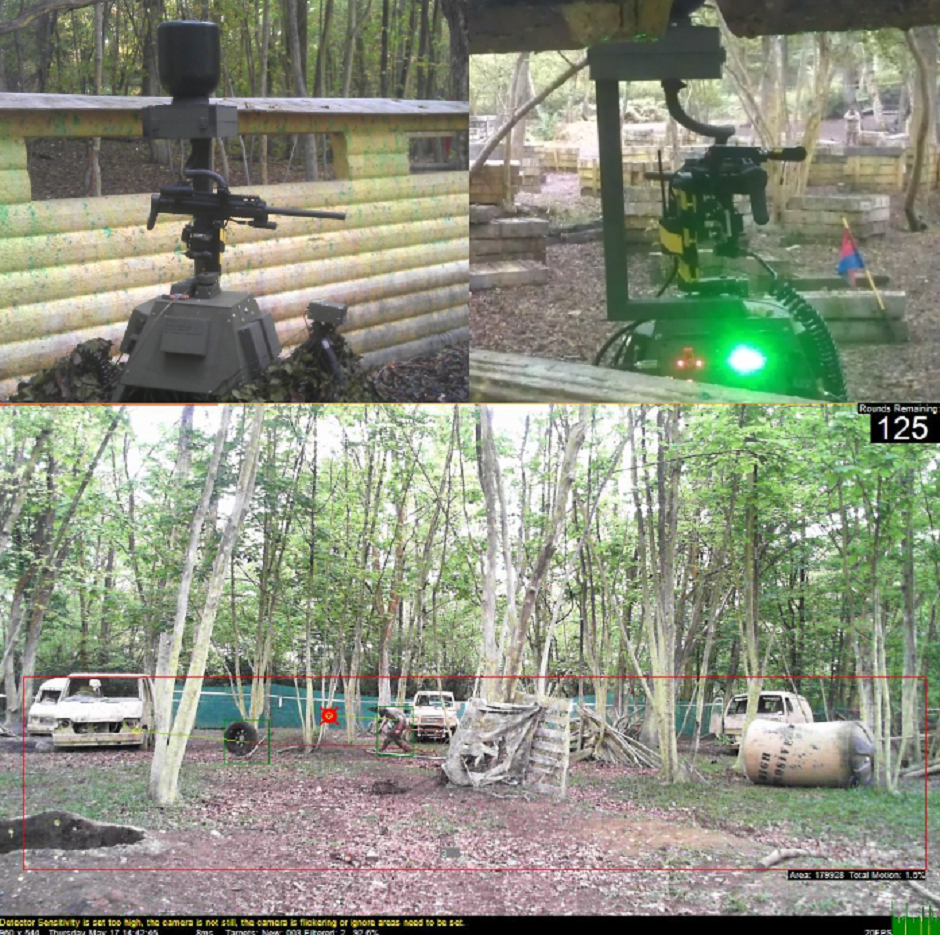 Older examples:
This video is from a much older version of the software (from June 2010). It looks like target anticipation was turned off and calibration may not have been done quite right but it is a neat concept.
These 2 videos are also from an even older version of the software (from way back in 2009). The newer versions have to capability of making the video much smoother as shown in this video.